Who Needs an ISMN?
Everyone who comes in contact with notated music publications needs an ISMN. Its usefulness is recognized internationally by composers, music publishers, music traders, libraries and rights organizations.
The International Standard Music Number is an efficient tool wherever notated music publications are produced, disseminated, sold and lent. Therefore, music publishers, music traders and librarians profit most from the rationalization effects of the introduction of the ISMN in the respective field.
The ISMN has been proved to be effective as a unique identifier in the following areas: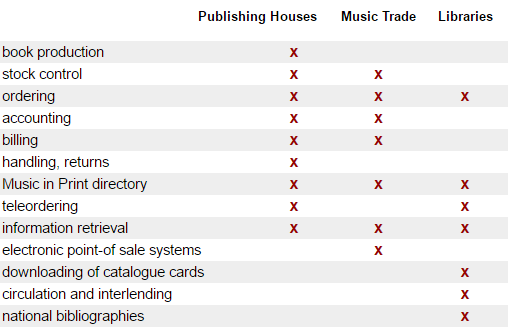 In each country a certain group of ISMNs has been reserved for composer publishers as well.